Friends of Portland NET History
Read below for a brief history of Friends of Portland NET.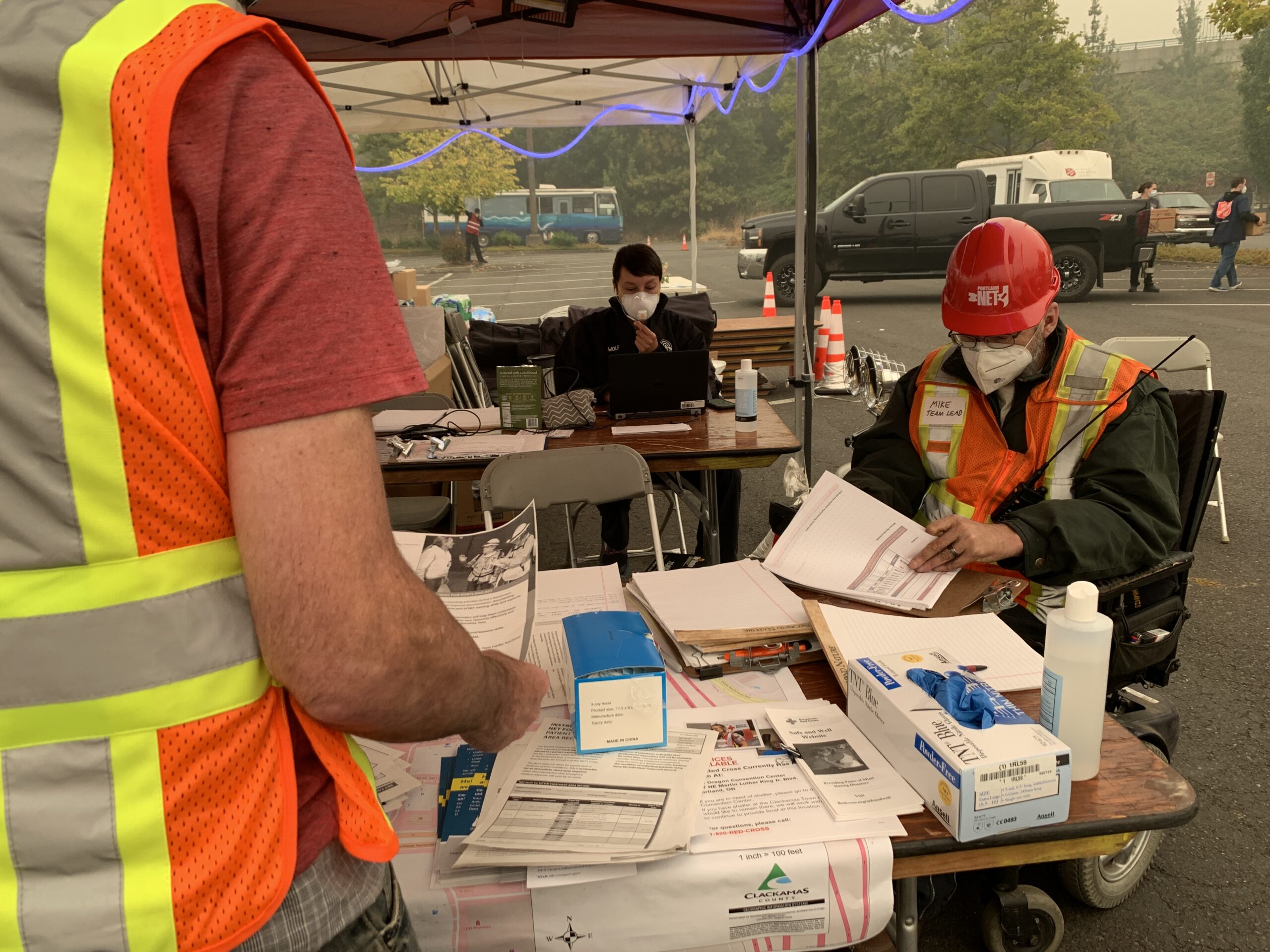 Friends of Portland NET was the brainchild of Michael Schilmoeller and Glenn Devitt.
In 2016 Michael and Glenn imagined an advocacy organization for NET. They hoped to work with local elected officials, PBEM, NET members and the public to bring positive attention to the program.
They met with elected officials and members of Portland Fire & Rescue. They sent out an electronic newsletter to NET members and served on various committees.
In 2018, Glenn joined the staff at PBEM and had to depart FPN as well as his other volunteer positions. Kathy Reese was asked to take on the committees that Glenn served on – the Budget Advisory Committee for Portland Fire & Rescue as well as FPN.
In the spring of 2018 Michael and Kathy added Debbie Otenberg and Rachel Bristol to the FPN committee to explore turning FPN into the official NET Non-Profit 501(c)(3).
Over the years teams have been placing funds they have raised with Friends of Portland Fire & Rescue. While this had been working well, FPF&R was reaching a financial threshold outside of their scope. FPN arrived to fill the void.
The four committee members met with Commissioner Dan Saltzman; Mayor Ted Wheeler; and PBEM Director Mike Meyers to further relationships. They polled Team Leads on what the various teams wanted from FPN. Many, many meetings were held and research was done. This team also testified at two annual City of Portland Budget Meetings with the Mayor and City Council members.
In 2019 Debbie Otenberg departed when she moved outside of the Portland area. Michael and Rachel both moved on to other committee work. Then, as we all know, 2020 brought COVID. While Kathy was trying to keep the effort moving ahead, FPN did take a back burner to the response to COVID; the wildfires; "snowmageden" and other emergencies that seem to keep on going.
In late 2021,  Lisa Jamieson and Mark Meininger joined the committee. These three worked hard to get back up to speed. By the end of 2021 we had also added Jim Quinn and Carol Porto to the growing board of directors.  (Carol's term ended 10/1/22.) In early 2022, Jeff Bissonnette brought his non-profit experience to the team.

Following much work, FPN's attorney submitted our paperwork to the Dept. of Justice and the IRS.  In two months we were approved as an official 501(c)(3). 
Join us: volunteer, donate and advocate.